Join Gateway180's Young Professional Board for Summer Cleanup at the Shelter!
Want to get involved? Come to Summer Cleanup to see how the Young Professionals Board helps to assist Gateway180 with their mission!
Hello Gateway180 Young Professionals!
We want to give a HUGE shout-out to those who attended our Spring Cleaning event last month! It was a huge success. We were able to clean up the backyard area, get our garden cleaned up and growing strong to include veggies in healthy shelter meals, and deep clean and sanitize the dining room.
The Spring Cleaning volunteer event was such a success, and so helpful to the clients of G180, that we've decided to host a SUMMER Cleanup event! We want to focus on the Children's Room this time where learning, play, and events are held each day for the Gateway180 families.
WHAT
: Summer Cleaning at the Shelter
WHERE
: Gateway180 Shelter – 1000 N. 19th Street St. Louis, MO 63106
What to Bring
: Sanitizing wipes/products, sponges, scrub brushes, and a friend if you'd like!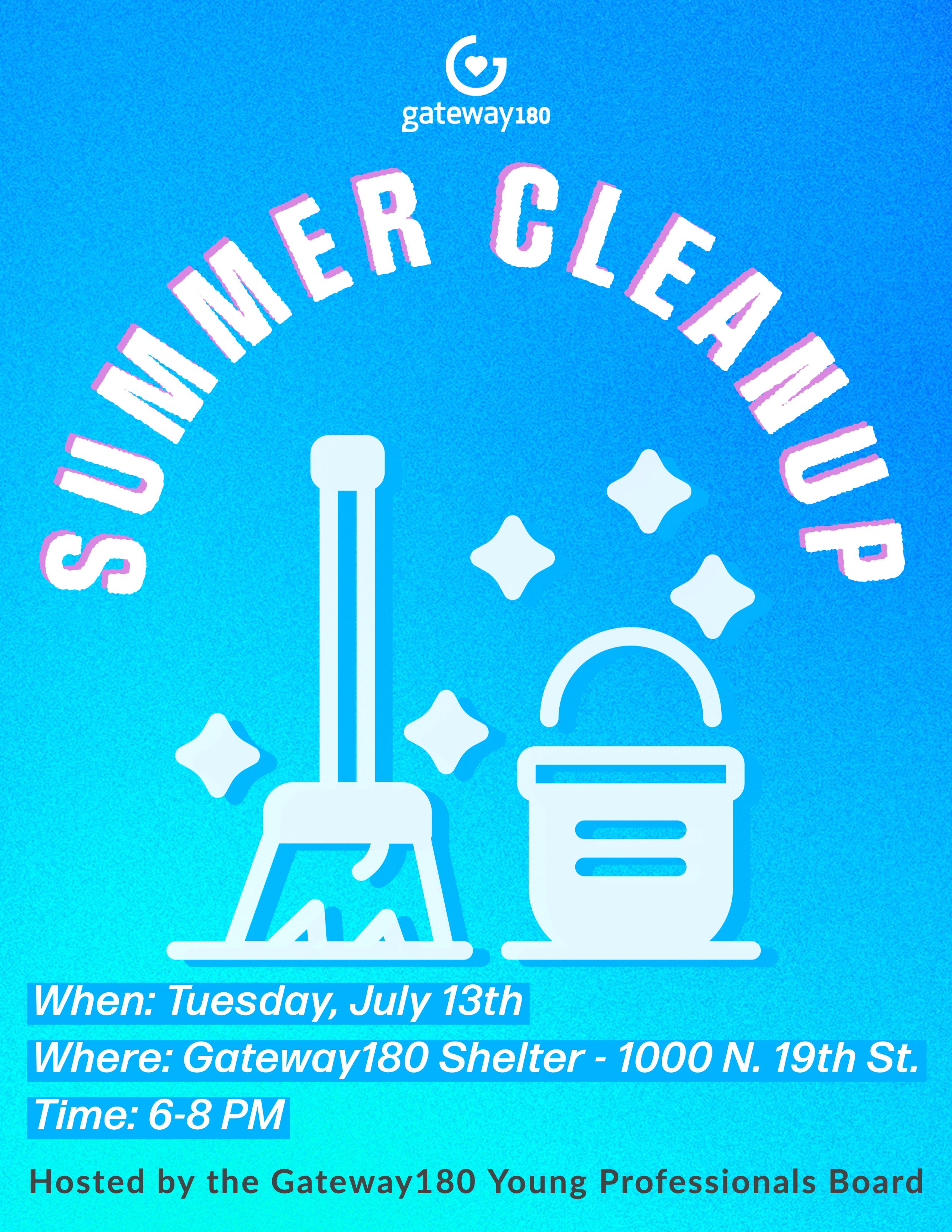 TAGS: Blog, family homelessness, gateway180, homelessness, St Louis homeless shelter, Summer, Summer Cleanup, young professionals, Young Professionals Board